To celebrate the release of Ubuntu Weekly News (UWN) Issue 500 coming up in a few weeks, we need some help from you!
Issue 500 will feature quotes from leaders in the community and Canonical, and from folks just like you.
We're also trying to mix things up a bit by offering some prizes for community members who want to learn a but more about the UWN team and history, by way of a quiz!
Sound interesting? Read on!
Quotes
Every contributor to the Ubuntu Weekly Newsletter is a volunteer with a passion for Ubuntu, and it's quite a small team.
In their free time, these volunteers work to collect news articles they find, write up summaries, edit and release the newsletter nearly every week.
Do you appreciate the work of the team? Would there be a void in your ability to keep up with Ubuntu if UWN didn't exist? Do you eagerly await getting to read the newsletter each week?
Tell them!
The following form has been created to collect thanks:
Send your thanks to Ubuntu Weekly News contributors
Your quote may end up in the 500th issue of the newsletter, and all suitable responses will be shared with the public ubuntu-news-team mailing list so that contributors can see your gratitude.
Quiz
Use your knowledge about the newsletter and your sleuthing skills (you can find all the answers on the Ubuntu wiki and forums) to answer the questions on this quiz. This competition is open to anyone in the world, unless you've contributed to the news team in the past 12 months, in which case we ask that you let your fellow community members have a chance at learning more about the team through this quiz 🙂
Winners will be selected from a pool of quizzes with the most correct answers. Each winner will receive a set of Ubuntu News stickers, Ubuntu stickers and a thank you card from the current UWN editor. These prizes will be shipped from the US, but anyone in the world is eligible to receive them.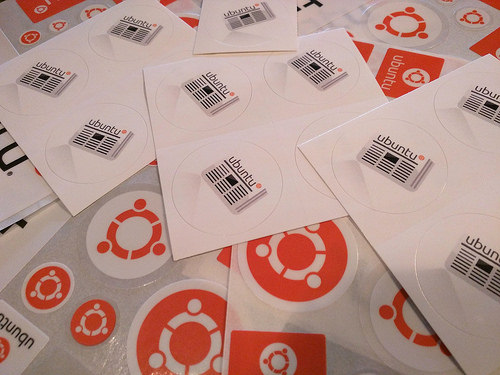 A valid email address is required to contact you if you've won, this email will not be used for any other purpose. If you're one of our winners, the name you provide in this form will be used in our winner announcements.
Are you ready? The quiz is now online here:
Ubuntu Weekly Newsletter Issue 500 Quiz
Responses are due by 20 February 2017.
Winners will be announced in the 500th issue of the newsletter, good luck!