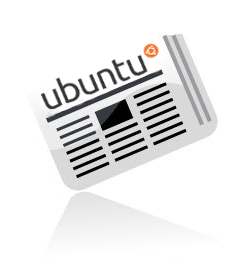 Welcome to the Ubuntu Weekly Newsletter. This is Issue #222 for the week of June 19 – 25, 2011, and the full version is available here.
In this issue we cover:
Call for Testing Maverick Language Pack Updates
Ubuntu 11.10 (Oneiric) Development Update
Ubuntu Oneiric Open for Translation
Ubuntu Cloud Portal: Graphics Ninjas invited to help
Ubuntu Stats
LoCo News
LoCo Council Meeting Digest
Launchpad News
Ubuntu Certification: What components do we test?
Accessible Qt now in Oneiric!
Has Unity Knocked Ubuntu Off Its Pedestal?
Full Circle Magazine – Issue #50
Weekly Ubuntu Development Team Meetings
Upcoming Meetings and Events
Updates and Security for 8.04, 10.04, 10.10 and 11.04
And much more!
The issue of The Ubuntu Weekly Newsletter is brought to you by:
Elizabeth Krumbach
Mike Holstein
Tubuntu
Unit193
Nigel Babu
Nathan Handler
And many others
If you have a story idea for the Weekly Newsletter, join the Ubuntu News Team mailing list and submit it. Ideas can also be added to the wiki!

Except where otherwise noted, content in this issue is licensed under a Creative Commons Attribution 3.0 License BY SA Creative Commons License