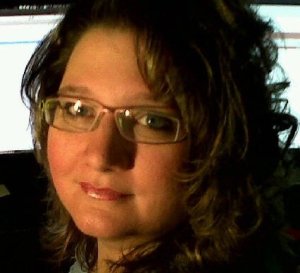 Penelope Stowe: Please tell us a little about yourself.
Amber Graner: First, thanks for asking me to do the interview. I have to say I am usually the one on the other side asking the questions so this is fun twist. I am an Ubuntu user advocate, active Ubuntu community member, Ubuntu User Magazine Blogger and Contributor, and event planner as well as a wife and mom. I am quirky, energetic, loquacious, driven, and funny.
PS: You strongly self identify as a "non-technical end user" or NTEU, do you find this makes you unique in the Ubuntu Community? Do you think there's a potential that you will move from "non-technical" to technical?
AG: Nope, as I am not the only person who self identifies as an NTEU, however, I think it is only a perspective though. For example, my husband is someone who has worked with Open Source/Linux companies since the early 90s, so compared to him I am not technical, however when I visit other family or friends who may not know what Ubuntu is then many times I am the technical person. Would I like to become more technical? Yes, but not because I want to become a "developer," but because I would like to know how and why Ubuntu and the applications I use daily work, so I know where to find information and become a better user advocate when people ask me questions about Ubuntu and what or how they can get involved.
PS: You've recently become the leader of the Ubuntu Women Project, what would you like to see happen with the project under your direction?
AG: As the UW Project leader, it is important to me that I stay focused on insuring the direction and goals of the team are kept on track and that we as a group have continually movement. I feel strongly about making sure we have regular reoccurring meetings, helping to identify new goals for each release cycle to accomplish the long-term roadmap goals. I am also focusing on the leadership election process that will take place after UDS-M. I want to make sure the terms, responsibilities, and procedures for these yearly elections are in place. These team elections will help the UW Project identify where we can improve, and help other team members recognize their potential as leaders. Through these initiatives the visibility of the UW Project will increase. More importantly it should also increase the visibility of the contributions of women within and outside of the Ubuntu Community in order to provide examples, role models and mentors to help more women become involved in the Ubuntu Project. This visibility of women within the community will help form a cohesive team and network of women who become stronger users, contributors, developers, advocates and voices within the Ubuntu Community. Seems like a lot, but in just the short period of time since UDS-L, we are meeting about every two weeks, discussions for -M goals have started, and at the end of USD-M the elections process should kick off –I think that speaks more for the strength UW Project team than it does about me, as we have an awesome team in place!
PS: In your blog you discuss how the phrase "Linux for human beings" is what brought you into trying Ubuntu, what is it that you think makes Ubuntu do this so well?
AG: I have to admit when I first heard "Linux for human beings" I laughed! I heard people telling me for 15+ years oh this is easy –ha! not for the mere mortal end user it like me it wasn't. I truly believe gone are the "by the techie for the techie" days and Ubuntu is changing that.
The fact that average Ubuntu end users don't have to use the command line, know all the technical jargon, or even how it all works is a great benefit. It's not perfect but neither is *any* other OS. However, Ubuntu is more than a distribution, it is a community as well.
PS: You've done quite a lot in the year since you started using Ubuntu, is there anything you haven't done that you'd like to try?
AG: Hmmm, that's tough, I come across stuff everyday that I want to do, but I am aware that I can't take on anymore until I have handed off some of the things I am currently doing to others. I want to learn more about the "opportunistic developer," I'd like to learn how to write something so I understand more about it. I want to learn how to write scripts as well. I would like to figure out how to triage bugs and spend some time testing development releases. I want to highlight more community people/loco teams through various interviews. Oh and the list grows, but in the end it is the Ubuntu Community and the average end user that hold my interest and I want to improve how to encourage more people to use and contribute to the Ubuntu Project/Community.
PS: Outside of your Ubuntu work, is there any women in open source or open source work you do?
AG: I help plan Linux Fests, currently working with Atlanta Linux Fest, Southeast Linux Fest and others. I am not a member of any other WIOS groups not because I am not interested, there just aren't any near where I live, but I do try to speak to members and other leaders of those groups when I am at events so that I can learn from their initiates and experiences.
I contribute to the newest Linux New Media publication Ubuntu User Magazine on the You-In-Ubuntu Blog (http://www.ubuntu-user.com/Online/Blogs/Amber-Graner-You-in-Ubuntu) and print articles (http://www.ubuntu-user.com/Magazine/Archive/2010/4).
PS: What's the best thing that's happened to you because of your work with Ubuntu?
AG: First and foremost, I became a Linux user and became an active member of the awesome Ubuntu Community! Aside that it would have to be working with Ubuntu User and Linux Pro Magazine's and reviewing The Art of Community by Jono Bacon.
PS: Do you have any other interests or activities you'd like to tell us about?
AG: I have been invited by the America Dairy Goat Association to step an Ubuntu Booth at the Goat Festival and Parade in Spindale, NC. I am hoping NC LoCo team will want to participate and maybe we can even have a float – who knows. This is going to be a fun new way to introduce Ubuntu to my small area of the world.
[Discuss Amber Graner's Interview on the Forum]
Originally posted by Penelope Stowe in Full Circle Magazine Issue #35 on March 27, 2010