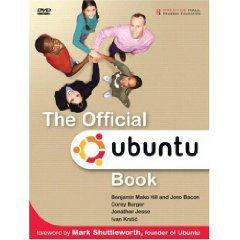 The next version of the Official Ubuntu Book is coming out in time for Ubuntu 8.04 (Hardy Heron) and we're looking for contributions to give the book a community "touch." As with previous releases, the book will contain a "recipes" chapter of community submitted how-tos and other content. Topics in the 2nd edition include:
My DVD won't play
My remote control won't work
How to bake Ubuntu bread
and much more
This time around, recipes are needed specifically for the newer Ubuntu derivatives, such as Gobuntu, Mythbuntu and others. Recipes for Kubuntu, Xubuntu and Edubuntu are still needed as well.
If you want to submit a recipe or ask a question, email Corey Burger.